7267 Draper Ave. | La Jolla | 92037
Presented By: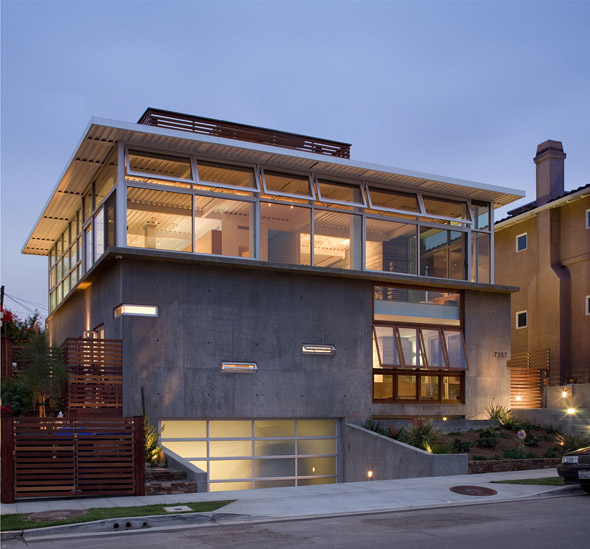 The home is on an extremely compact site that is very close to a public way. The usual arrangement of bedrooms above living space was reversed to allow for ocean views from the living and kitchen area as well as to allow for a direct connection between indoor living space and the roof deck area which is heavily used in southern California.
The home utilizes poured concrete, steel and glass and other unadorned materials. The spaces are well organized around a structural concrete fireplace that serves as a visual and engineering anchor for the composition.