12781 Via Donada | San Diego | 92014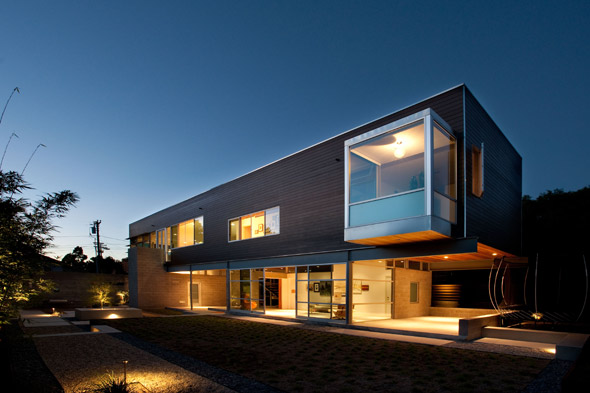 The project is a very simple gesture along the northern boundary of the small site. The ground floor uses blend with the outdoors, making a slow transition between exterior and interior space. The second floor is more compartmentalized securing privacy while allowing for views and light. The materials are honest and simply arranged. From the roof deck a view of the estuary is enjoyed.
The detailing is responsive to the materials used and allows surfaces to be distinct from each other.